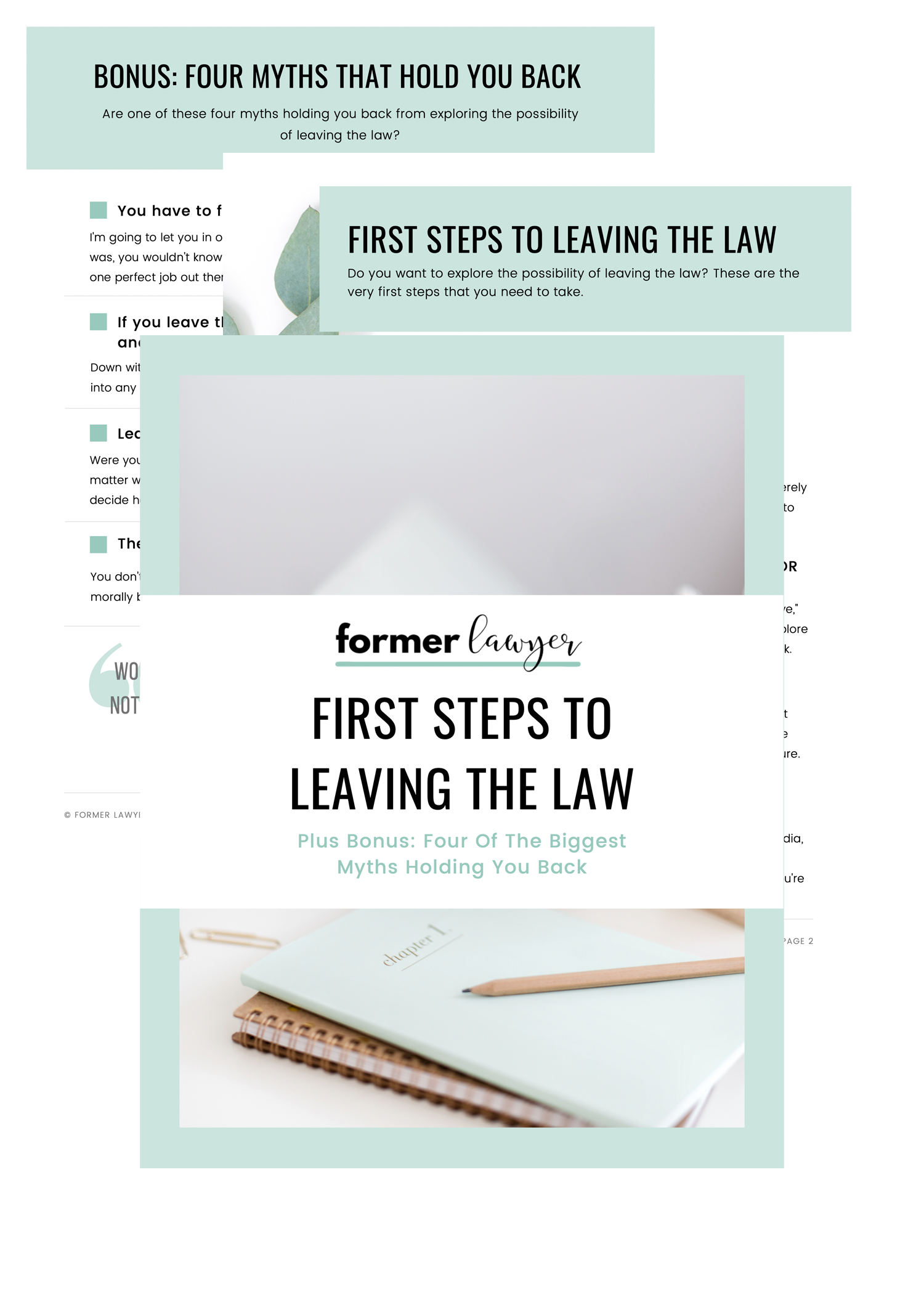 WANT TO EXPLORE THE POSSIBILITY OF
Leaving the Law?
Get my free guide – First Steps to
Leaving the Law – in your inbox today!
Personal information is handled in accordance with our
Privacy Policy
.
THIS GUIDE IS FOR YOU IF YOU'RE A LAWYER WHO WANTS TO…
Explore what alternative careers for lawyers might be right for you
Find a non-legal job and use your law degree in a non-practicing role so that you can quit law
Consider leaving law because you are burned out
Change careers to something other than legal practice
Quit law and find a career that better aligns with your unique priorities and values
Look for a second career that is more fulfilling
Quit your job (whether you're a lawyer in-house, in a small, mid-, or biglaw firm, public service, government, or anywhere else)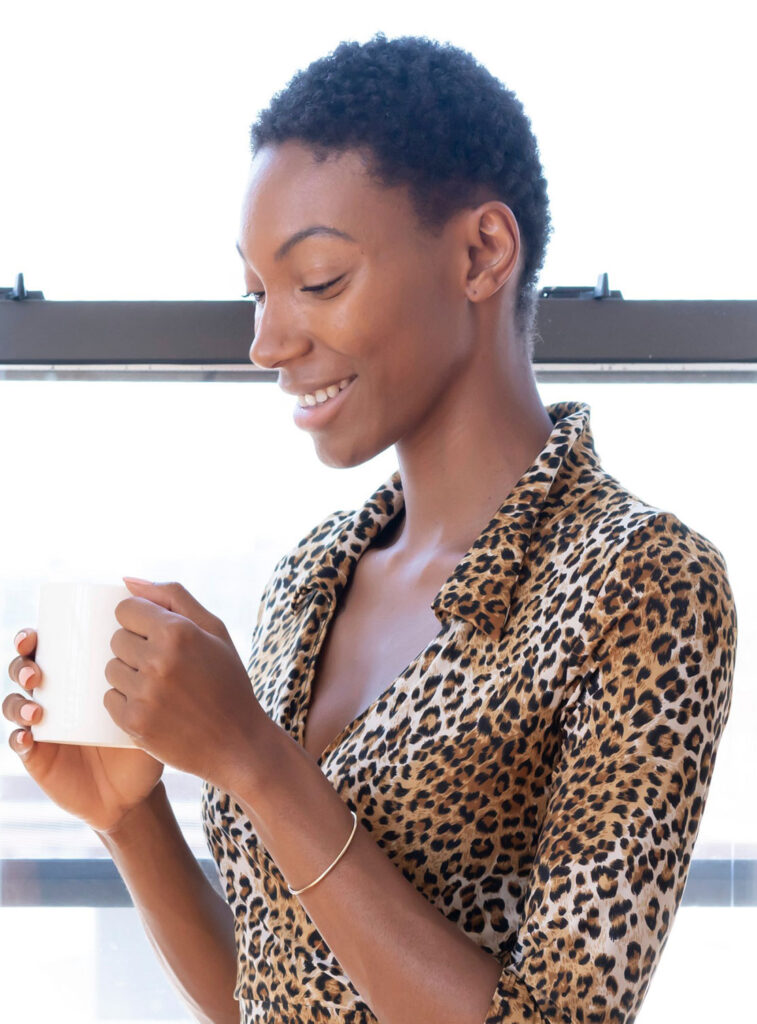 SO, YOU READY?
If you hate being a lawyer, or are just curious about exploring non-legal jobs with your JD, this free guide is a great place to start!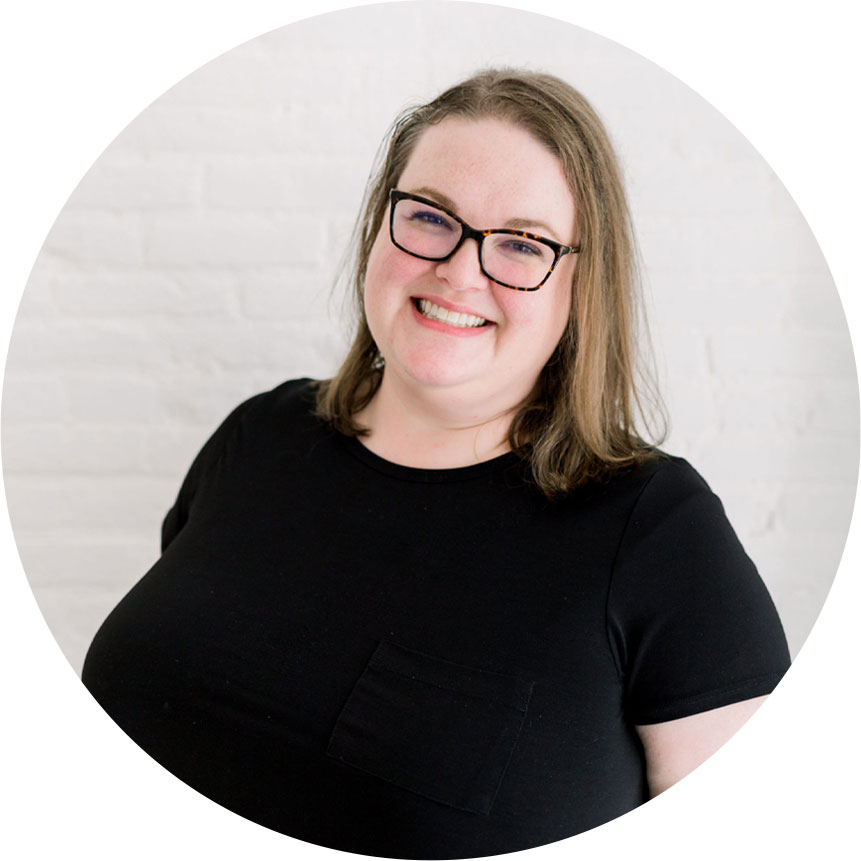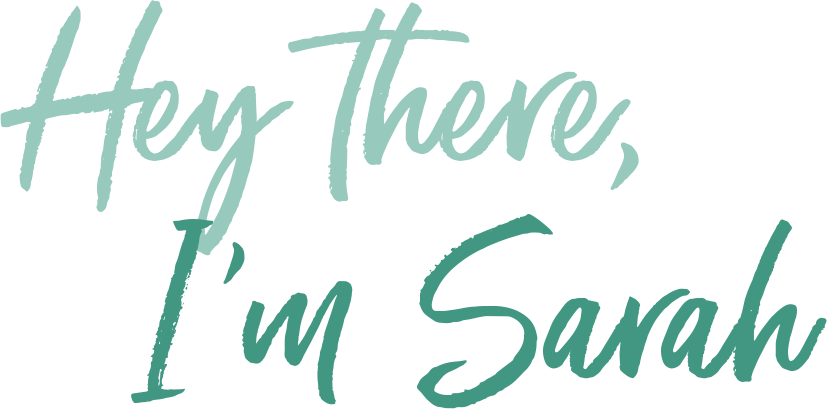 I practiced law for 10 years, first as a Biglaw litigator, and later at a state court of appeals (with a brief interlude in legal publishing).
In 2018, my husband and I paid off our (double!) law school loans and I left the law for good.
I created Former Lawyer to help other lawyers, like me, who discover that they don't want to practice law, but don't know what to do next.