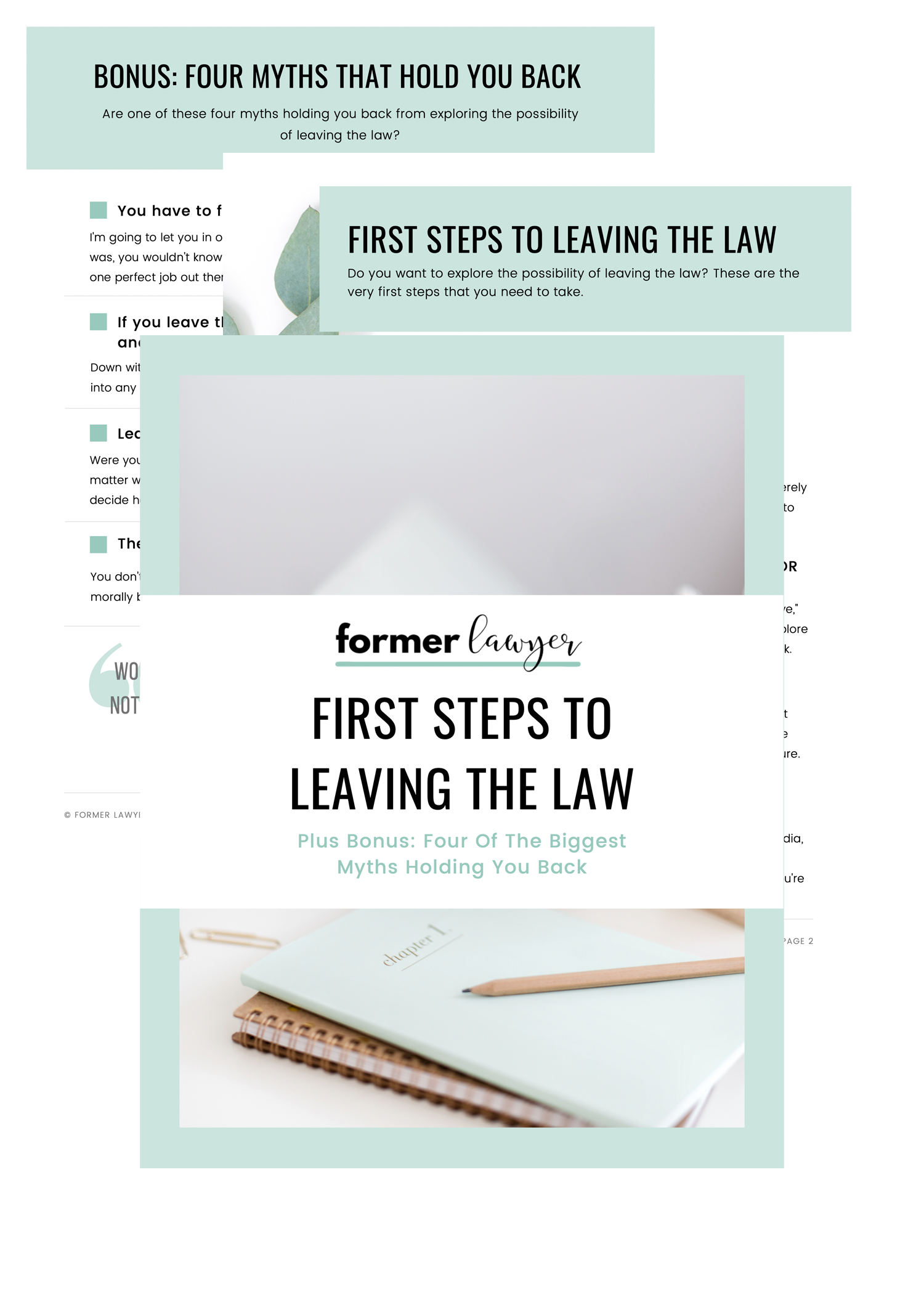 Want to explore the possibility of leaving the law? Download my free guide!
First Steps To Leaving The Law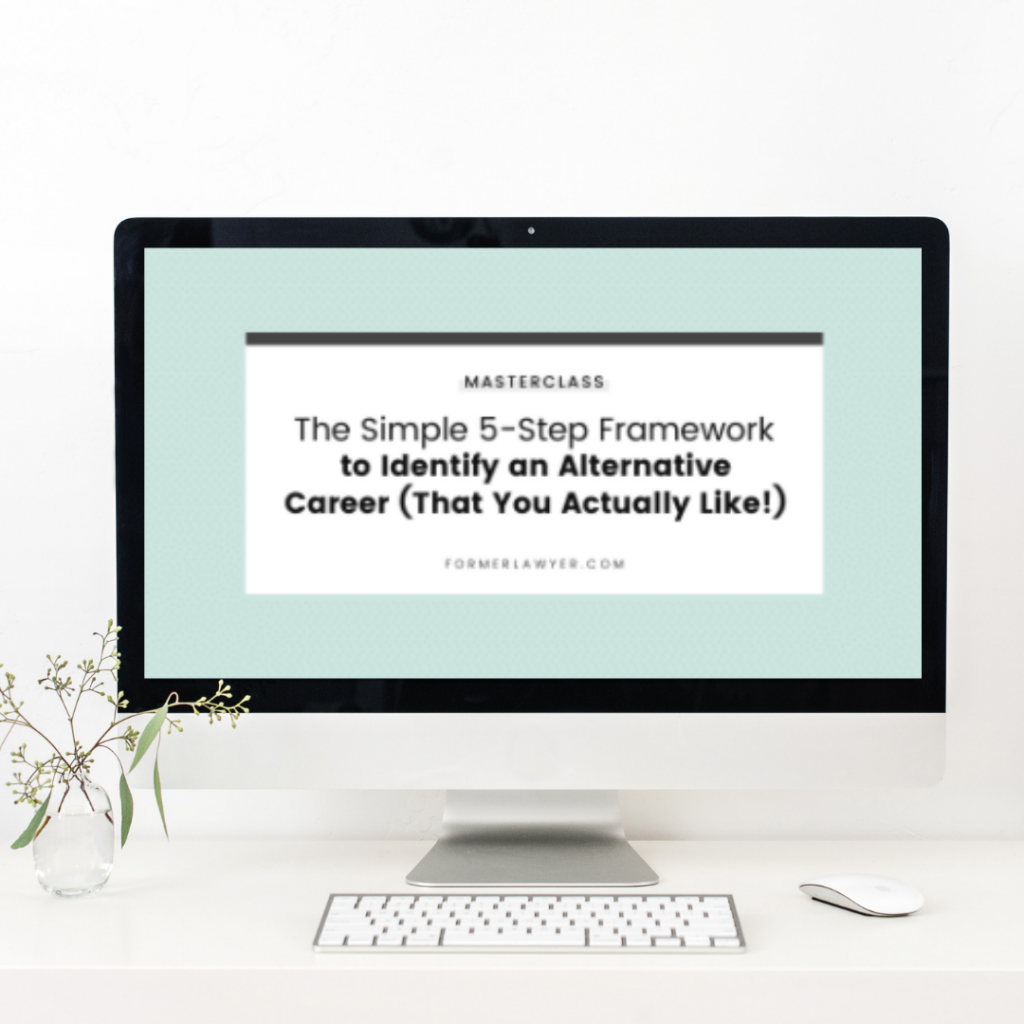 Need advice about how to figure out what to do next? Watch my free on-demand masterclass!
The Simple 5-Step Framework To Identify An Alternative Career (That You Actually Like!)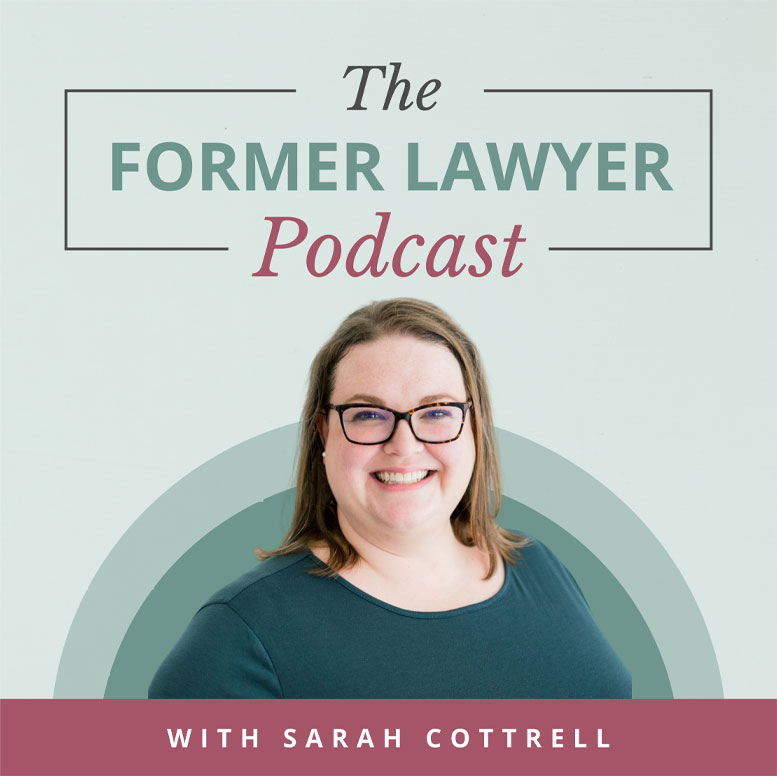 Looking for inspiration and examples of lawyers who have left the law? Listen to the podcast!
The Former Lawyer Podcast